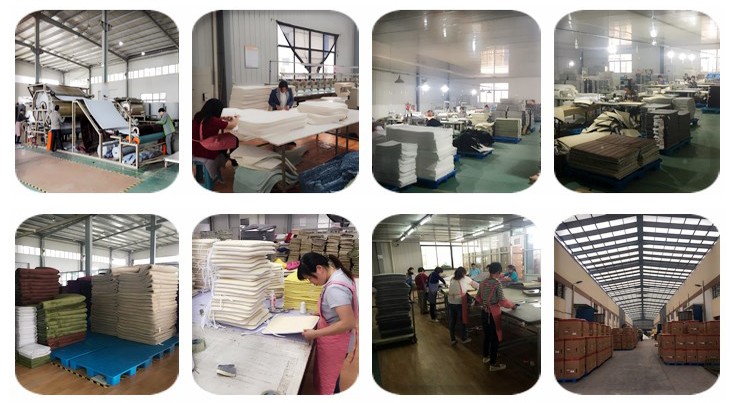 -Today
The A-One has grown to become one of senior professional floor mats manufactory in China.We produce all kinds Indoor&Outdoor mats,functional carpet,chair pad,etc.Our products are exported to Europe,North America,Southeast Asia,Australia,Russia,to all over the world.
We have been in the industry for over 15 years and achieve AEO and have Authentication.
-History
Back in the last 90's,China's manufactory and trade has development rapidly.A person with nice dream began his mat industry,who is our CEO Mr.Benny Feng.
We are eager to use good ideas,excellent quality,to make warm for our home,and from there Ferns Home Mats Found its Beginnings.
-Our People
Our people,our bedrock,a spirit of family has anchored ferns since its founding over 15 years ago.A congenial family of diversity and excellent driven by integrity,we value and celebrate our people who are on the safari with us.
Covering an area of 30,000 square meters,we now have over 250employees include specialist,workers,quality controllers,logistics,HR and financial teams.
We are lovely family!
-Our Brand-FERNS
Style out of this world,from the world's leading brands.
We are committed to bringing the best possible quality and design.We partner with world renowned brands that share our passion for beautiful and functional fine quality products that are produced under environmentally sustainable practices.
Our ferns home mats,try our best to creat.
-We Care
The A-One is committed to helping address critical challenges faced by our society.We extend our arm in philanthropy to the under-privileged in society by providing financial or other assistance so as to reduce the burdens of poverty.
We nurture talent.we encourage innovation.We value creativity.
We will be a leader in mats industry.